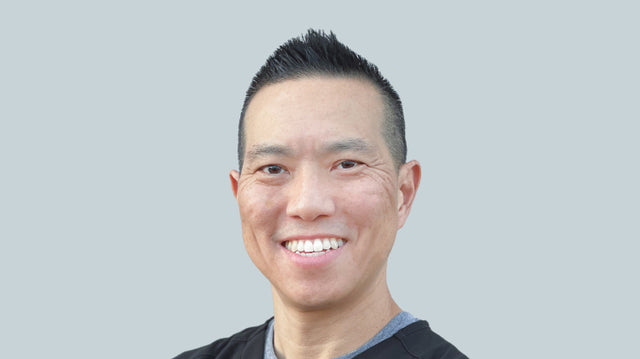 Mouth off!
Here's your chance to ask a board-certified dentist all of your most biting questions.
I encourage you to only floss the teeth you plan on keeping.
Find a floss you like using every day. Specifically, floss that's comfortable on your gums, slides well between teeth, and scrubs well. You're doing it right if your gums don't bleed. If they do, don't stop flossing because it's often a sign you need to floss more often. If you have concerns, always consult your dentist.
You can do the work of an electric toothbrush, but an electric toothbrush does the work for you. What I like most about electric toothbrushes is many of them have built-in timers. Studies have shown people typically only brush for about 45 seconds, not the recommended 2 minutes. So toothbrush timers remind you to keep brushing. Also, since everyone brushes differently, an electric toothbrush virtually guarantees you get the brushing movements necessary to clean your teeth. That's why I recommend electric toothbrushes for most of my patients.
Metal braces and clear aligners move teeth using different mechanisms. Most orthodontics innovations are happening with clear aligners because now they can do nearly everything metal braces can. Clear aligners are also more comfortable to wear and provide better access to your teeth so oral hygiene is easier to maintain. The downside is they won't work if patients don't wear them, so they rely on a patient's motivation.
Veneers are a cosmetic procedure where a thin sheet of ceramic, engineered and designed in a cosmetic dental lab, is made and placed over an existing tooth. This is often done to mask cosmetic defects. Veneers are a very personal thing. A lot of people don't like the appearance of their smile but their teeth are healthy. In those situations, I urge patients to consider orthodontics. However, if the color or shape of their teeth are what's making them unhappy, veneers are nearly always the answer.
Sensitivity can be caused by a few different factors. It is not usually an exposed nerve, but communication with the nerve. If you have exposed dentin or cementum (the materials that make up the underlayer of the tooth or root), those layers will communicate directly with the nerve and cause sensitivity. Sometimes thin enamel or demineralized enamel is not enough to protect those underlying layers. If the tooth is healthy, seek out different toothpastes or solutions that can help remineralize the enamel or strengthen the dentin or cementum like our ELIMS Reflection toothpaste. As always, seek help from a dental professional if you have concerns about tooth sensitivity.
Whitening products like our Magic Melt-Away Teeth Whitening Masks can actually decrease slight staining on fillings, however, the color of the fillings or restorations, are determined by the shade your dentist chose when he placed them. The color is embedded in the material and that's why you can't whiten them more. If the staining on your tooth is severe, it could indicate your filling is failing and may need to be replaced.
Most teeth whitening products work by getting into the dentin (aka inside) of the tooth causing a temporary increase in sensitivity. When using our Magic Melt-Away Teeth Whitening Masks, we recommend using toothpaste for sensitive teeth and let it sit on your teeth for 10 minutes before teeth whitening, and again after you whiten.
Hydroxyapatite is the mineral your teeth and bones are made of. Nano-hydroxyapatite is a formulation of this mineral that, when applied to the tooth, can remineralize and replenish some of the lost hydroxyapatite that occurs over time with the different acidic foods we eat. It strengthens teeth that have been damaged over time and aids in resisting decay. It's a great potential alternative to tried-and-true fluoride.
Nothing works quite as well as hydrogen peroxide. The tooth's structure is like a glass-topped table (think dentin covered by enamel). Hydrogen peroxide whitens teeth by getting down to the tooth's dentin, which takes time. So using high hydrogen products that sit on the surface of the teeth like our Magic Melt-Away Teeth Whitening Masks, is the best way to whiten teeth safely at home.
This website does not provide medical or dental advice.

Responses provided by Dr. Casey Lau and the information contained therein ("Information") are for general information purposes only and are in no way intended to create a provider-patient relationship as defined by state or federal law. The Information is not intended or implied to be a substitute for professional medical or dental advice, diagnosis or treatment. Neither Elims nor Dr. Casey Lau makes any representation or assumes any responsibility for the accuracy of the Information and such Information is subject to change without notice. The Information is being provided by Elims and is in no way connected to, or being provided on behalf of, Casey Lau, DDS, Inc. or Mid-Valley Dental Care.


Always seek the advice of your dentist, physician or other qualified healthcare provider with any questions you may have regarding a medical or dental condition or treatment and before undertaking a new health care regimen. Never disregard professional medical or dental advice or delay in seeking it because of something you have read on this website.
Got another question?
Send Dr. Casey your own question and he'll get back to you soon!
Ask Dr. Casey your question
Got another question?
Send Dr. Casey your own question and he'll get back to you soon!
Ask Dr. Casey your question