Electric Toothbrush Bamboo Heads (4-Pack)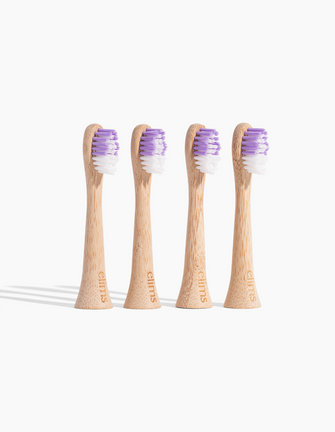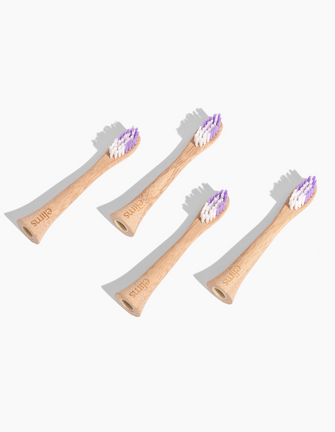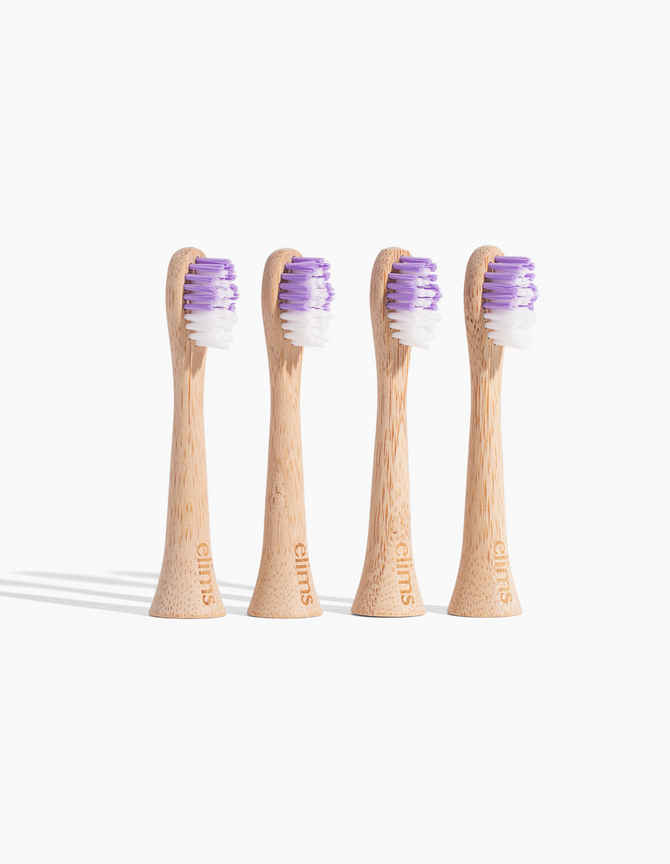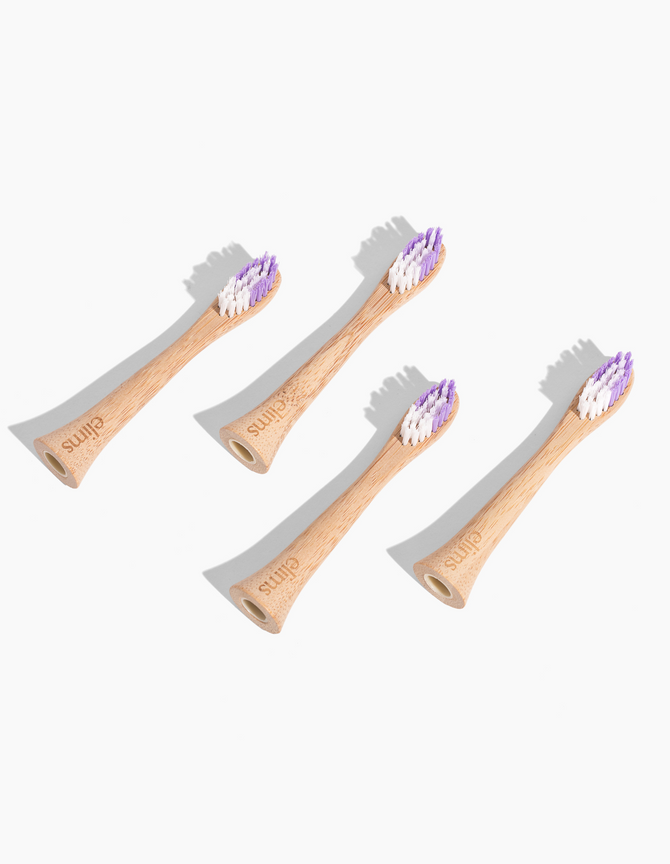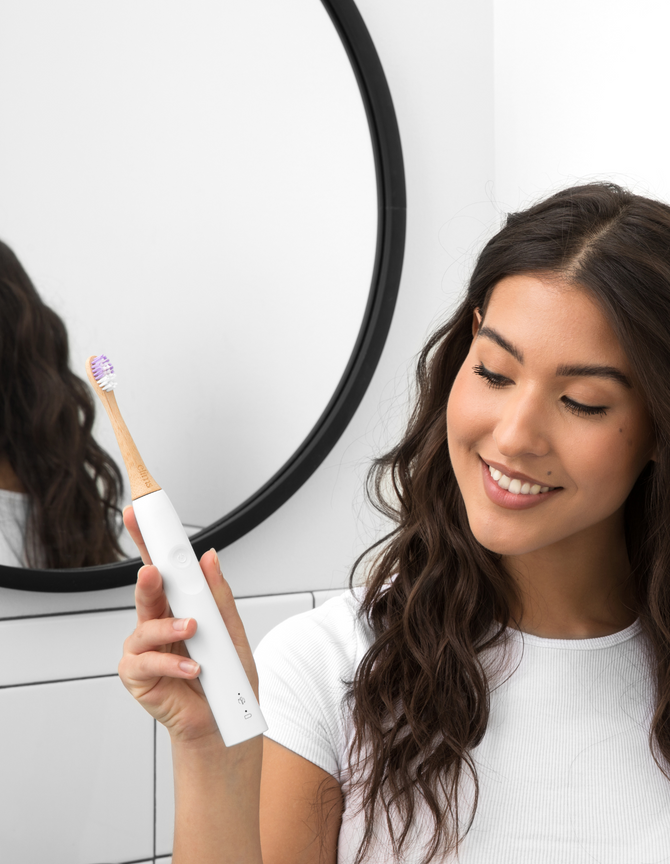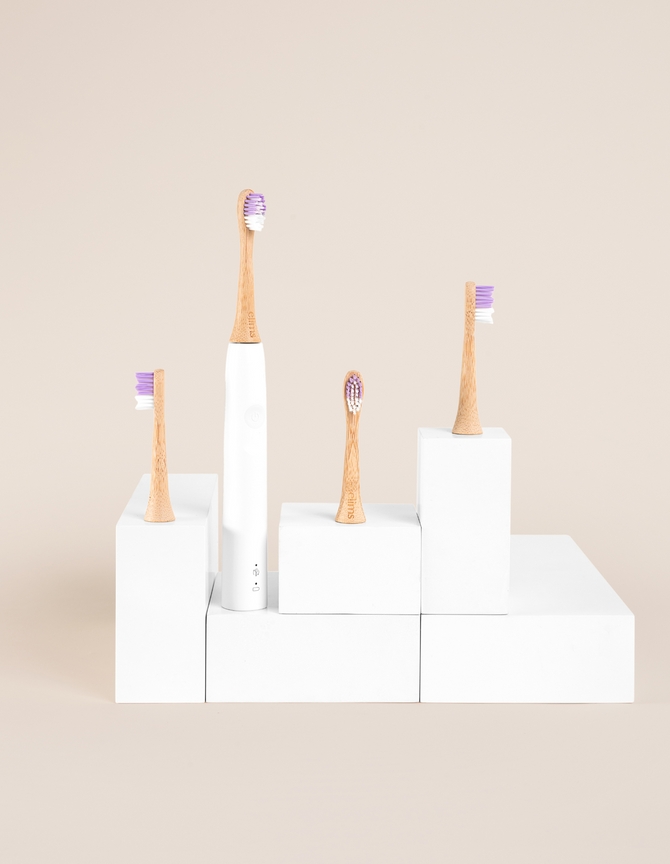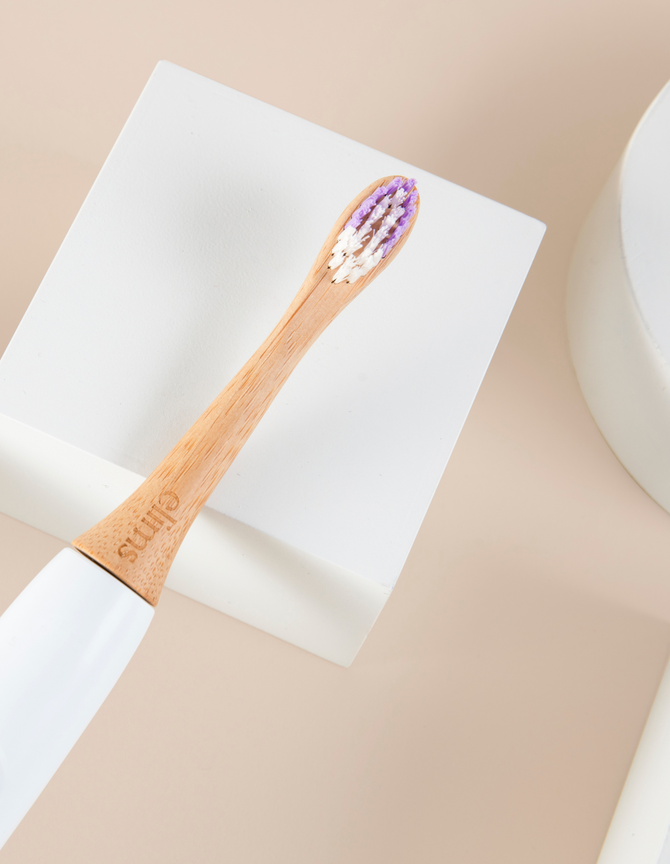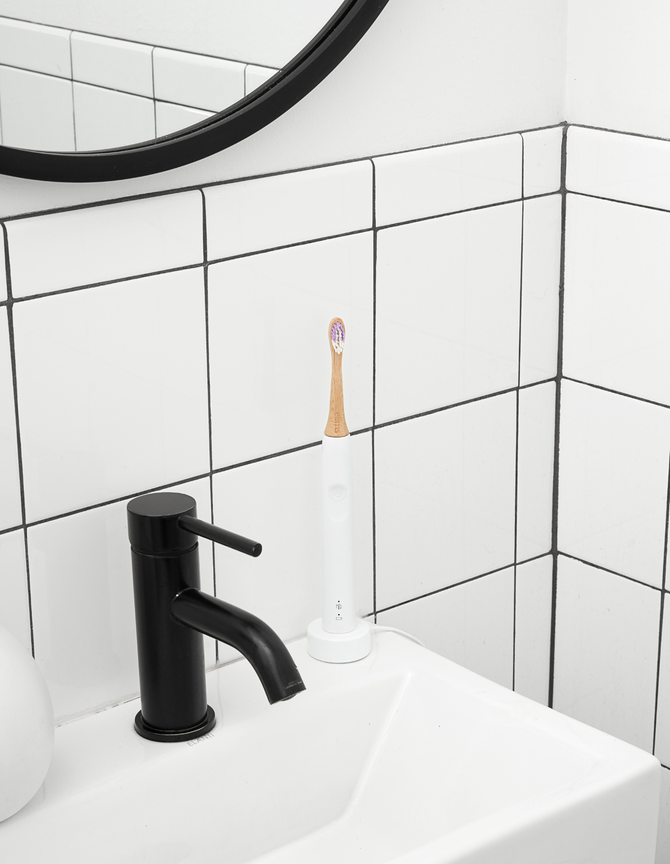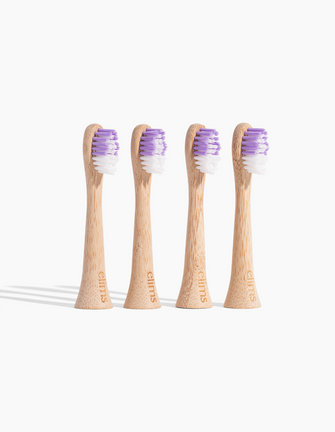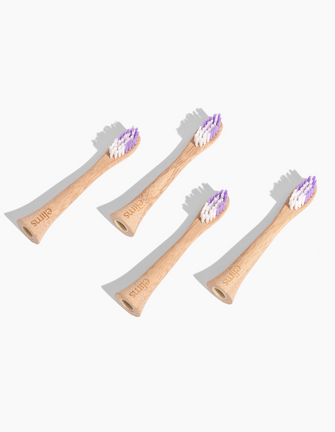 Electric Toothbrush Bamboo Heads (4-Pack)
What This Is
Our premium Bamboo Toothbrush Heads are the planet-loving upgrade to standard plastic brushes.
Made with responsibly sourced premium bamboo
Plastic-free! Soft bristles made from plants, not nylon or fossil fuels
1-year supply
Comes with four (4) replacement brush heads. Compatible with Philips Sonicare 3, 6 & 9 Series.
Rinse brush with clean water before and after each use.
Replace brush head every 3 months or sooner if bristles are worn or brush heads becomes loose due to damage. Pro dental tip: replace your brush head after illness to prevent spreading germs.
Warning: Do not use on children under age 3 or consult your dentist prior to use. Children should use under adult supervision.
Why you'll love it
Say goodbye to plastic in your toothcare routine with our sonic bamboo toothbrush heads. A win-win for your smile and the earth.
Soft bristles
Gentle on sensitive teeth
Invigorating clean
BPA-free
Plastic-free! Made with plant-based bristles, not nylon or fossil fuels
Made with premium, renewable bamboo
100% paper packaging
ELIMS Sonic Bamboo Brush Heads are compatible with Philips Sonicare 3, 6 & 9 Series.
Philips® and Sonicare® are owned by a third party without any affiliation or sponsorship with ELIMS®
The ELIMS Promise
Crafted by Dentists. Made Sustainably with Love & Science.